Fusion Design Consultants & Lee Kennedy are featured on High Profile for the Commercial Interior Design of Meketa Investment Group a global investment, consulting, and advisory firm with $1.4 trillion in assets under advisement.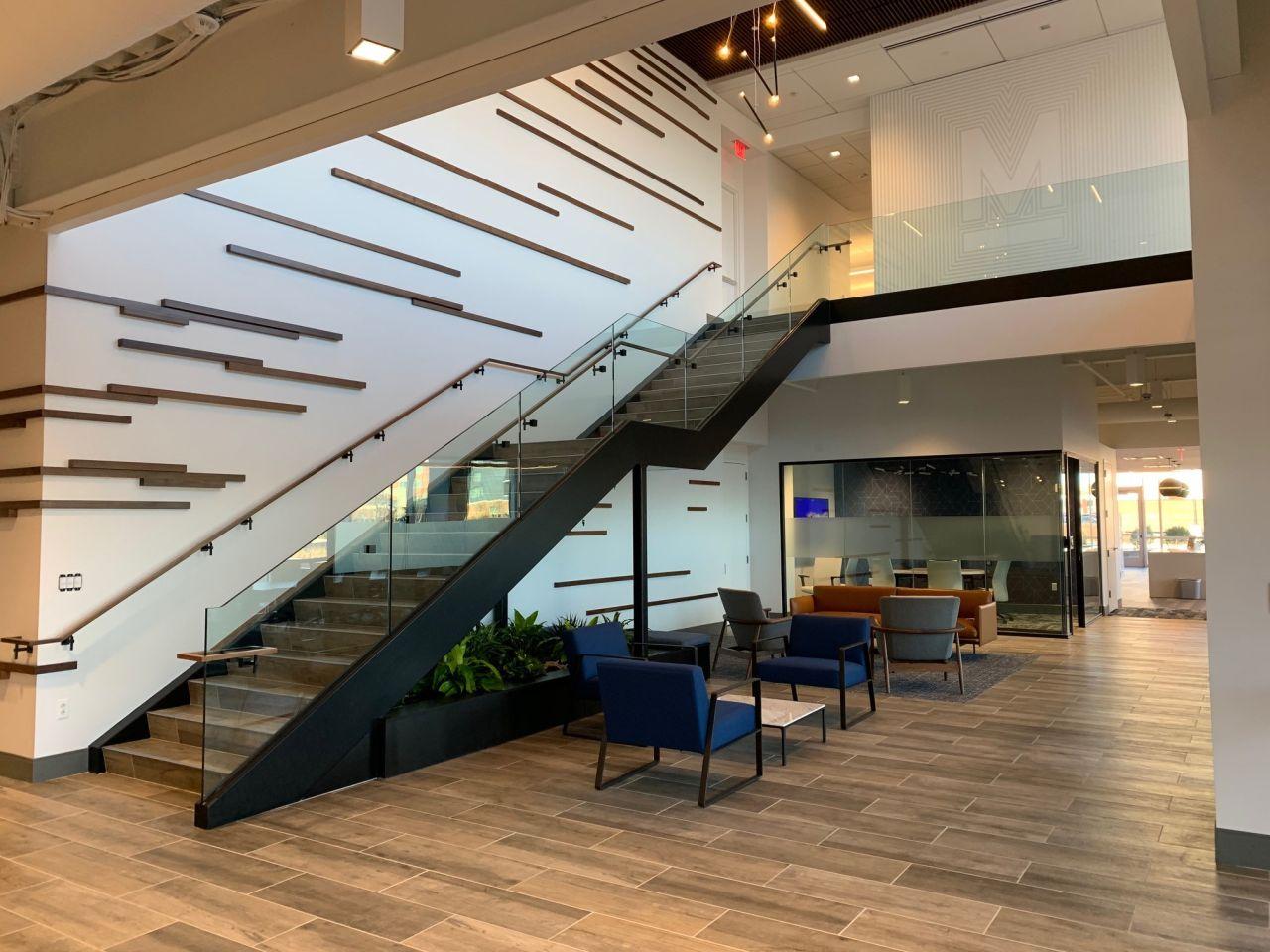 Check Out the Article on High Power
Located at 80 University Avenue at the entrance to University Station in Westwood, the two-story office space was fit-out in a new core and shell base building constructed by National Development. Designed by Fusion Design Consultants, the new global headquarters features a waterfall staircase that connects the reception area in the front lobby to the distinctive cafe/coffee bar on the second floor.